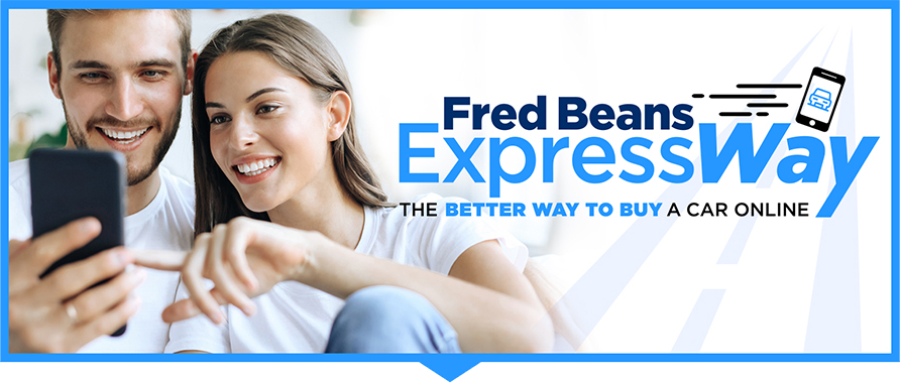 Save time with our easy 4-step process:

Choose your vehicle
Save time and make the purchase of your new or used vehicle at Fred Beans Ford of Langhorne even easier. Shop our wide selection of sedans, hybrids, trucks, and SUVs... when and where it's convenient for you. Select the one you want, and look for the Fred Beans ExpressWay button.
Shop New Vehicles
Shop Used Vehicles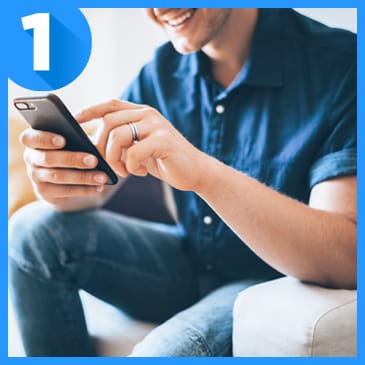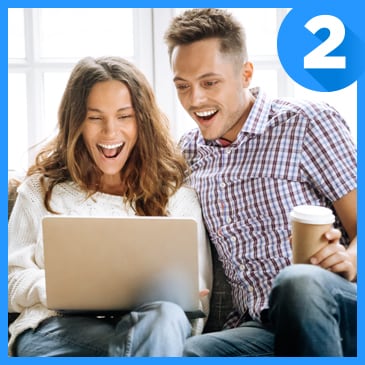 Value your trade
All you have to do is tell us about your current car and you'll get your instant cash offer using Kelley Blue Book value, the most trusted name in automotive. You can then use this tool with our payment estimator, so you'll know how much you can afford.
Personalize your payment
Get a complete picture of all costs and your monthly payment. Use the digital retailing tool to:
Compare the monthly cost of leasing with the cost of financing.
        
Determine the amount of cash down that works with your budget.
        
Add offers and incentives to see the vehicle's price after specials.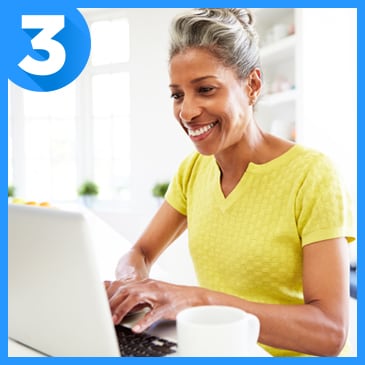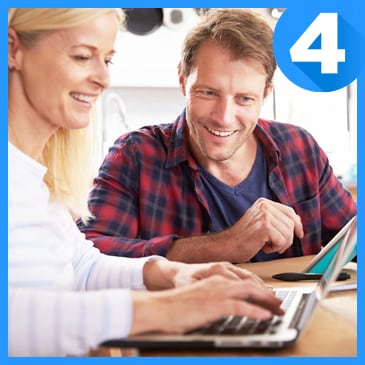 Apply for financing
Applying is convenient and secure, and you'll get your credit decision right away. Our goal is always 100% credit approval. Then, you can select a financing or lease term that works for you.
Purchase Your Ford Vehicle Online with Our Fred Beans ExpressWay Process
Have you been considering buying a new or used vehicle from our Fred Beans Ford of Exton dealership? If so, you may want to use our four-step Fred Beans ExpressWay process. This easy, quick, and convenient tool allows you to find, negotiate, and purchase a new vehicle all from the comfort of your Downingtown, Coatesville, or Exton area home.
Follow the Four Simple Steps
Buying a car has never been easier! All you need to do is complete the four steps below, and we'll hand you the keys to your new or used Ford vehicle today!
Choose Your Vehicle - We suggest browsing our current new Ford lineup to find the latest Ford cars, trucks, SUVs, and work vans. If you'd like, we also have a long list of inspected and competitively priced used vehicles for sale. Once you've located the vehicle you'd prefer, click on the Fred Beans ExpressWay button to get started on the purchasing process or to learn more about the vehicle.
 
Value Your Trade - If you have a car, truck, SUV, or van you'd like to trade in towards a new model, we'll buy your car from you for cash or trade-in value. Use our Kelley Blue Book® Instant Cash Offer tool and bring your offer to our team.
 
Personalize Your Payment - Learn more about your financing options and discover what your monthly payment may be. Whether you want to lease or loan, this is where you can determine your payment plan, find any special offers, and add your down payment.
 
Apply for Financing - The final step is to fill out our online finance application. We'll ask you for specific contact, finance, and personal information to complete the financial process.
Contact Fred Beans Ford of Exton to Learn More
If you have any questions about our Fred Beans ExpressWay process, don't hesitate to reach out to our Exton team. We'd love to assist you however we can today!
Make an Inquiry
* Indicates a required field